We're Getting Mutants in the MCU - The Loop
Play Sound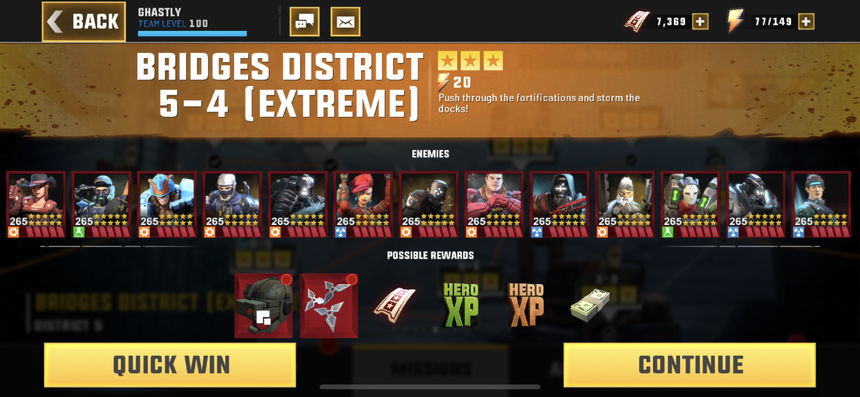 Winning 3☆ Team
[
]
This is a seriously tough mission and you will restart over and over because Serial will die within 2 seconds of starting, it takes luck to survive, but this is what I did. Duran can be swapped out with Francoise as well, both work.
Wave 1 - Shoot at Marlowe on the right and build your shield then swap to Shank and shoot at Siren to build up your bronze stun, you need to use it on Colonel Wesson and stun him. Switch back to Serial and sit until you see a grenade incoming then roll to avoid it, if you are hit with this grenade you will die. Use your silver and kill Wesson then Siren. These both need to die first, then take out Hideo, then take out Marlowe if she is still alive, then Elite Rifleman and leave Dogface and Salvatore for last. You want to finish this wave with a shield ready to use and Serial's silver ready to be refreshed in the second wave, you need to make sure his silver is loaded before wave 2.
Wave 2 - Shoot at Jarek immediately and kill him, he can kill Serial through his shield so needs to die first. Sentry is the next threat, he will likely cloak himself immediately so you need to find him and focus on him only. Kobold should be killed next, then Operator and leave Klayton for last. You want to once again have a shield ready to use and serial's silver ready to refresh next wave.
Wave 3 - Elite Riflemen needs to die first as his skill is fully charged, then take out Fischer who is on the top with Operator. Once Fischer is dead, take down Ronin who is on the bottom right, then kill Operator and Vanguard. Elite Rifleman is the immediate threat this wave, Fischer and Ronin are the damage dealers. Operator and Vanguard should not pose much threat once they are the only ones left.
Video Guide
[
]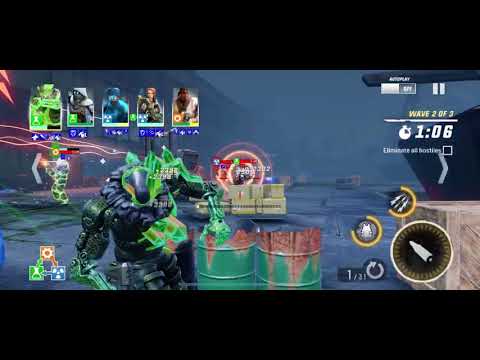 External Link: https://www.youtube.com/watch?v=9Fjp0iAbLHs&list=PLbQ2iuRW6J6SBduhge-cyVbAQxSCAsMEm&index=52
Other missions in this district
[
]
Click the mission in the table below to find more information about it alongside a written and video guide for how to pass it.